The Archive for Welsh America provides scholars and genealogists with a vital resource for understanding the history of the Welsh experience in North America. We welcome visitors to come and conduct their own research. However, we can also assist with locating resources, looking up items and providing translation from Welsh into English.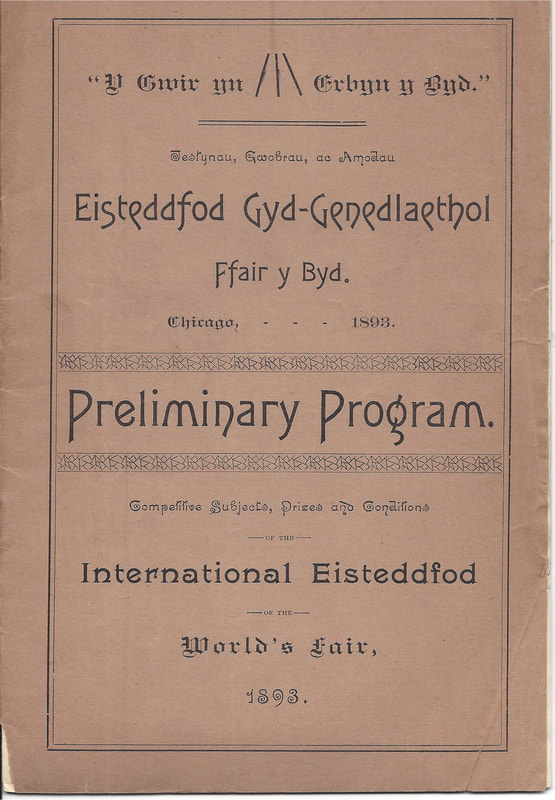 Our purpose-built archives building opened in 2013 and was funded by generous donations and a grant from the Margaret and Martha Thomas Foundation. The state-of-the-art 24ft x 24ft facility was built using insulated concrete form (ICF) construction and features FEMA-compliant (tornado-resistant) doors, a non-aqueous fire-suppression system, and temperature and humidity control. Materials are stored in archival-quality, acid-free boxes and folders to ensure our growing collection of Welsh-American documents and artifacts is preserved for future generations. Our holdings include:
Historical manuscripts and documents
Photographs, paintings and prints
Recordings
Music scores
Welsh woolens and other textiles
Welsh and Welsh-American periodicals
Family history collections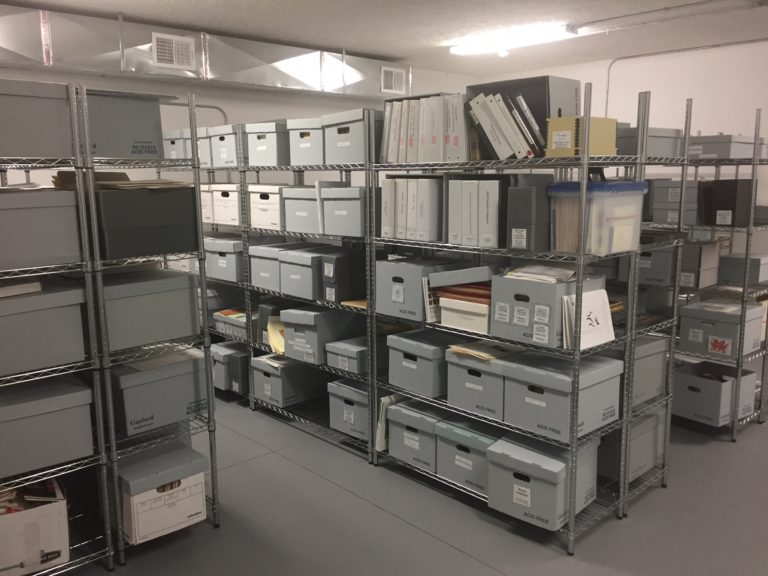 We also hold the archives of a number of Welsh-American organizations, including:
St. David's Welsh Society of Nebraska
Puget Sound Welsh Association (Seattle, WA)
Welsh Association of the Pacific Northwest
Seattle Welsh Choir
Iowa Welsh Society
St. David's Welsh-American Society of Washington, D. C.
Welsh North American Association (formerly Welsh National Gymanfa Ganu Association)
Cymdeithas Madog
Welsh Heritage Week
W.A.G.S. Welsh American-Genealogical Society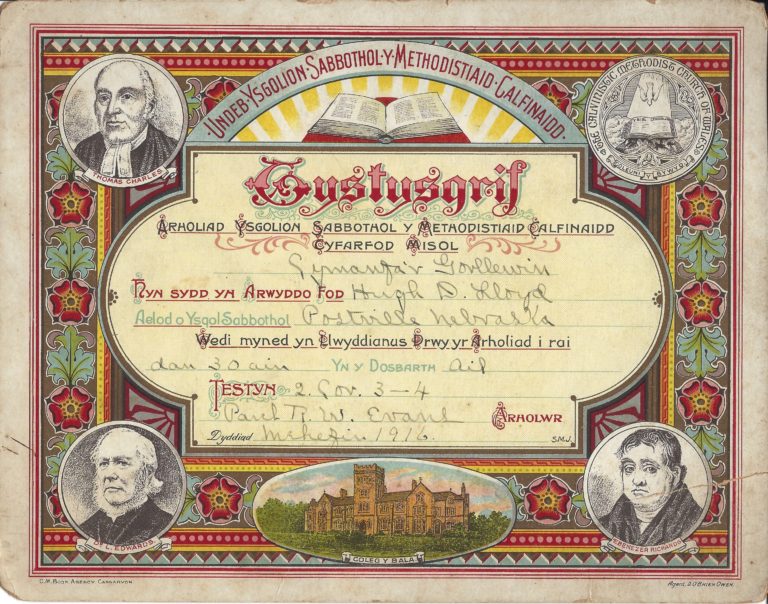 Y Drych
Y Drych
was the main medium of long-distance communication for Welsh speakers throughout the United States and Canada during the 19
th
and early 20
th
centuries and was published almost entirely in the Welsh language until around 1930.
Y Drych
provides a wealth of information about the Welsh in North America and is a valuable resource to genealogical researchers. Our holdings of
Y Drych
run on microfilm from 1851 to 1950 and from June 1989 to January 2002. We have hardcopies of most issues from 1957 until 2003, when it merged with
Ninnau
.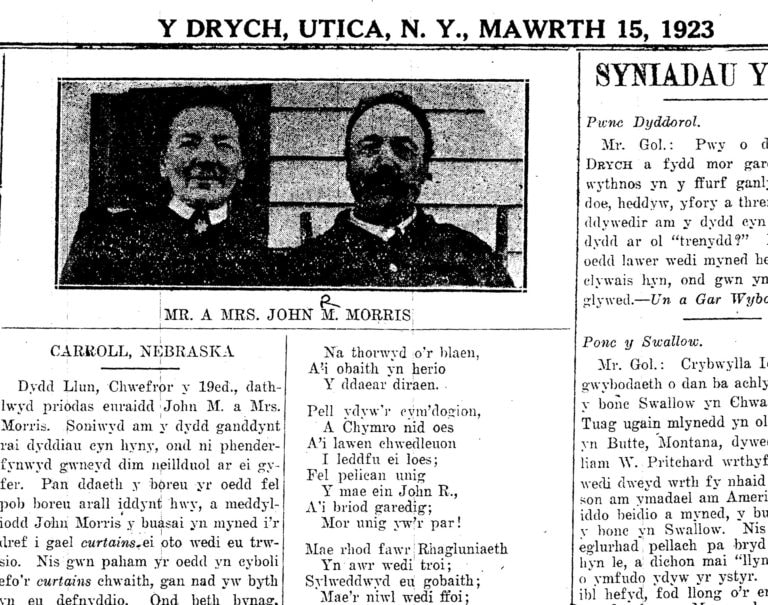 Ninnau
Ninnau is a Welsh-American newspaper published since 1975 in English with some Welsh-language content. The bimonthly publication includes information about Welsh-American societies and events as well as many topics related to Welsh culture. In 2003, Ninnau merged with Y Drych and includes the former title as its literary section. We have hard copies of Ninnau from 1975 to the present.
We are privileged to be the guardians of these important historical documents, artifacts and publications. If you have questions about our holdings or would like assistance with research, please contact us.